EARLY BIRD TICKETS ON SALE NOW FOR $130 A DAY = FULL PRICE $1,800. 
 (friend discount does not apply to early bird tickets)
**FULL PRICE $2,200 WITH $500 PAYMENT DUE NOW TO RESERVE YOUR LIMITED SPOT

Itinerary is subject to change due to COVID-19 
This immersive retreat will take place on July 5, 2021 and end July 18, 2021. It will take start and end in New Delhi. Group led by Dakota Wint and other guests TO BE ANNOUCNED
Who is the tour made for?

 
This immersive retreat is designed for younger people interested in diving deep into a India's spirituality, self-healing and those interested in traveling with a group of like-minded individuals. This tour is aimed toward younger or enthusiastic people, as we will be fairly active. We will be pilgrimaging to sacred and holy sites around India, interacting with locals, meeting holy-people, learning about spiritual philosophy and meditation from the source of where it originated.
The tour will start in New Delhi, India.
 *Itinerary subject to change after New Delhi based on weather or other factors*
                              Notable places in New Delhi we will visit
- Lotus Temple (Lotus Temple is open to all, regardless of religion or any other qualification. One of the most visited buildings in the world.)
- Giant Hanuman Temple - (Interesting and colorful Hindu Temple with Hanuman standing 108 feet high)
- India Gate (Monument in the heart of Delhi symbolizing India's independence)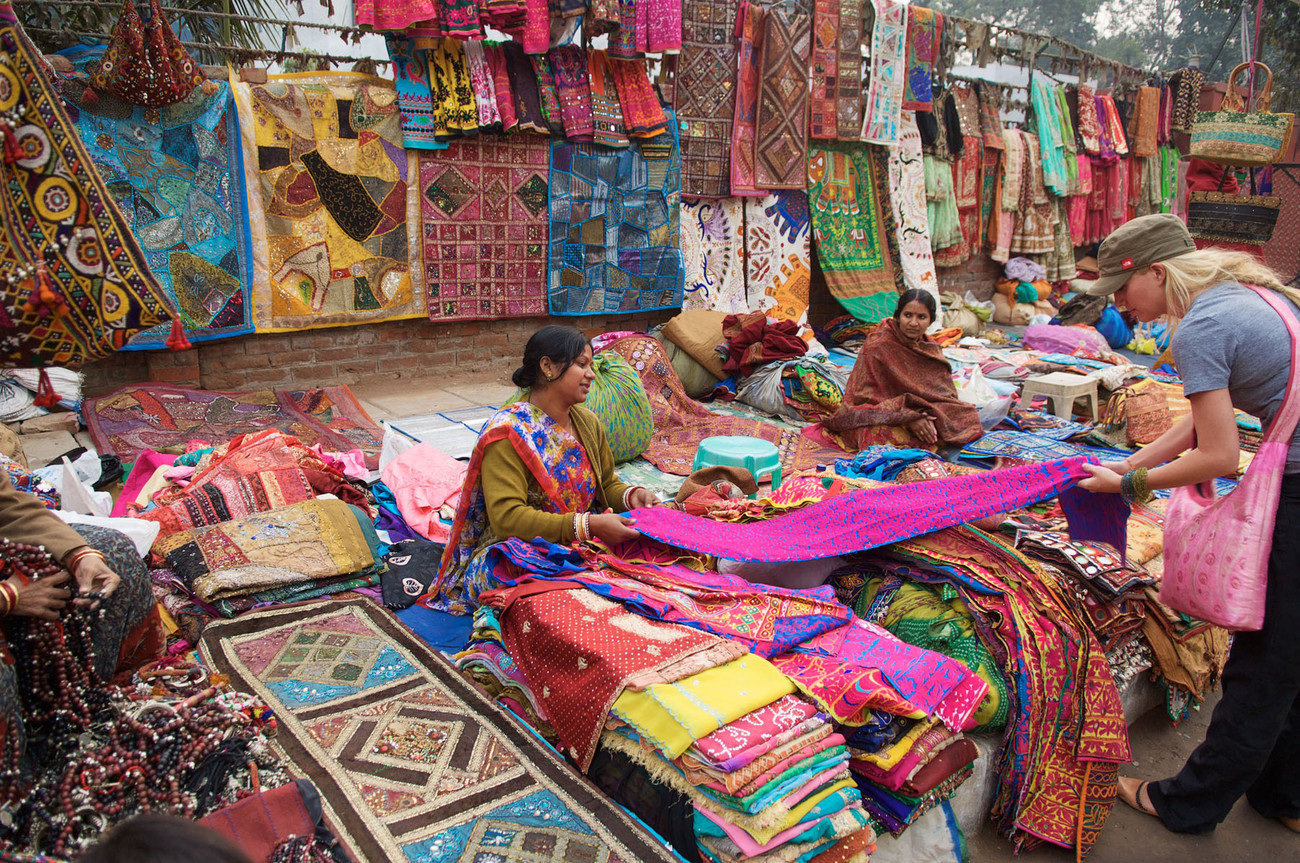 - Exploring Janpath Market (Quiet market filled with clothing, spiritual items, books, textiles and more)

RISHIKESH:
The Birth Place of Yoga
After Delhi, we will begin our inward and outward journey to Rishikesh, the birthplace of yoga, where you will get a real taste of living Hinduism! You will meet real Yogis and Sadhus and experience the colorful rituals of nightly Ganga Aarti and Pujas. We will also visit multiple waterfalls and forests on this adventure! We will have daily workshops, kirtan, and group meditations. 
Notable places in Rishikesh we will visit 
- Beatles Ashram (An abandoned ashram of Maharishi Maheshyogi. This is the place where the Beatles learned meditation. It is now used as a place for people to meditate, explore and paint their art onto the old buildings where the Beatles were once making music!)
- Vashishta Gufa (The famous saint Vashistha stayed, meditated and became enlightened in this cave. Today people visit here to meditate in the caves silence.)
- The 'Mystical Jesus Cave of India' - (A cave where Jesus is said to have meditated.)
- Neem Karoli Baba Hanuman Ashram - (Neem Karoli Baba was a famous saint and guru of Baba Ram Dass. This ashram has a giant Hanumanji statue. This retreat is largely inspired by Ram Dass coming to India. We urge you to research the story. Here we will pay our respects to both Maharajji and Baba Ram Dass)
- Neer Garh Waterfall and others (Short treks to view beautiful waterfalls in the jungle!)
- Meet The Silent Cave Baba (Bhandari Baba, a yogi who has been silent for over 12 years, meditating in a cave in the foothills above Rishikesh, India)
The schedule after Rishikesh is TBA
         a spiritual discourse or sacred gathering.
              Reserve Your Spot
                        LIMITED SPOTS. ONLY 20 AVAILABLE.
Within 24 hours of paying your deposit, you will receive an email filled with all details for the retreat including information about finalizing documents, itinerary, accommodations, packing list and more. Any questions please email APlaceForHumans@gmail.com 
Payment Details
The total cost is $2200 includes all accommodations, travel, and food. Does not include airfare to India. Does not include airport transfers.
Initial deposit ($500) is non-refundable and goes towards the full price.
BRING A FRIEND AND YOU BOTH SAVE $200 WITH CODE "RAMRAM"
NOTE WORTH INCLUSIONS
All hotels, taxis, and trains within tour plans are included.
Vegan and Veg meals daily (Non-Veg options)
**Free Professional Photos during retreat
**Free Gift Bag from us
** Workshops from Dakota Wint. OTHER GUEST SPEAKERS TO BE ANNOUNCED
**  Shamanic Ceremonies
 NOT INCLUDED
  - Your plane ticket to New Delhi is not included.                                               -Any kind of personal expenses such as off-plan monument fees, sim card and    camera fees, airport to hotel fare or any fee excluded or not agreed for priort,       by the retreat                                                                                                         -Any type of hospital or accidents fees or bills that happen during or after retreat                                                                                                                       - Travel insurance is not included.
 -Anything not specified in the itinerary.
 -Any flight or travel charges not authorized by retreat
 -Outside meals 
IMPORTANT
TRAVEL DOCUMENTS NEED FOR INDIA
Passport 
Current Passport Sized Picture for Visa Application
Indian Visa
Travel Insurance
Airline Travel Itinerary (Inbound/Outbound flights)
You are responsible for any damaged or lost personal belongings and any personal injuries, accidents, faults or misfortunes during the time of the tour.
Additional
-Confirmation will be received within 48 hours of booking, subject to availability.
-Must be 18+ with valid passport
-No strict dress code is enforced at tour sites. However, please be advised to dress accordingly for places of worship; shorts or sleeveless tops are not recommended.
-Please advise any specific dietary requirements at time of booking                     - This is not for anyone with disabilities or health issues. A moderate amount of walking is involved; comfortable walking shoes and sunglasses/sunscreen are highly recommended.